Improving access with technology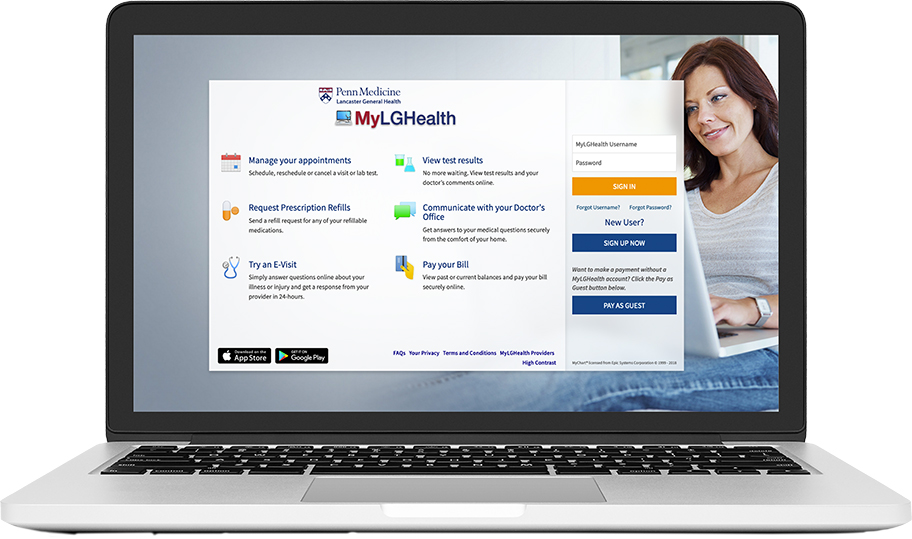 Penn Medicine Lancaster General Health continued to invest in technologies that provide greater flexibility and convenience and promote wellness and reduced costs.

MyLGHealth
MyLGHealth
, the online portal that enables patients to access their personal health information, view test results, request prescription refills and connect with a doctor's office, received several upgrades in 2019. Now with more than 215,000 users, the portal offers patients the ability to develop advanced-care plans, add living wills, pursue convenient payment options and directly schedule appointments.
Online Scheduling
LG Health unveiled an improved online user experience in 2019, enabling patients to schedule convenient appointments. Patients now have the ability to schedule online, via a mobile device, or through the MyLGHealth patient portal. With extended weekend and evening hours now available at practices, patients have even greater access to care through the online scheduling tool.
LG Health saw a 76 percent increase in appointments scheduled online last year. The enhanced online-scheduling experience enabled patients to find the right provider, health service and care setting at a convenient time when they need care.